China's state researchers say government debt isn't as risky as it might look.
Scholars at the Chinese Academy of Social Sciences, a government think tank in Beijing, analyzed several years worth of government balance sheets and concluded that the state's massive assets can offset the debt threat.
CASS calculates in a new report that government assets stood at about 125.4 trillion yuan ($19 trillion) in 2015, or about 1.8 times GDP. Holdings include fixed assets such as buildings and cars, resources like land and oilfields, and cold hard cash in government deposits, the social security fund, and financial institutions.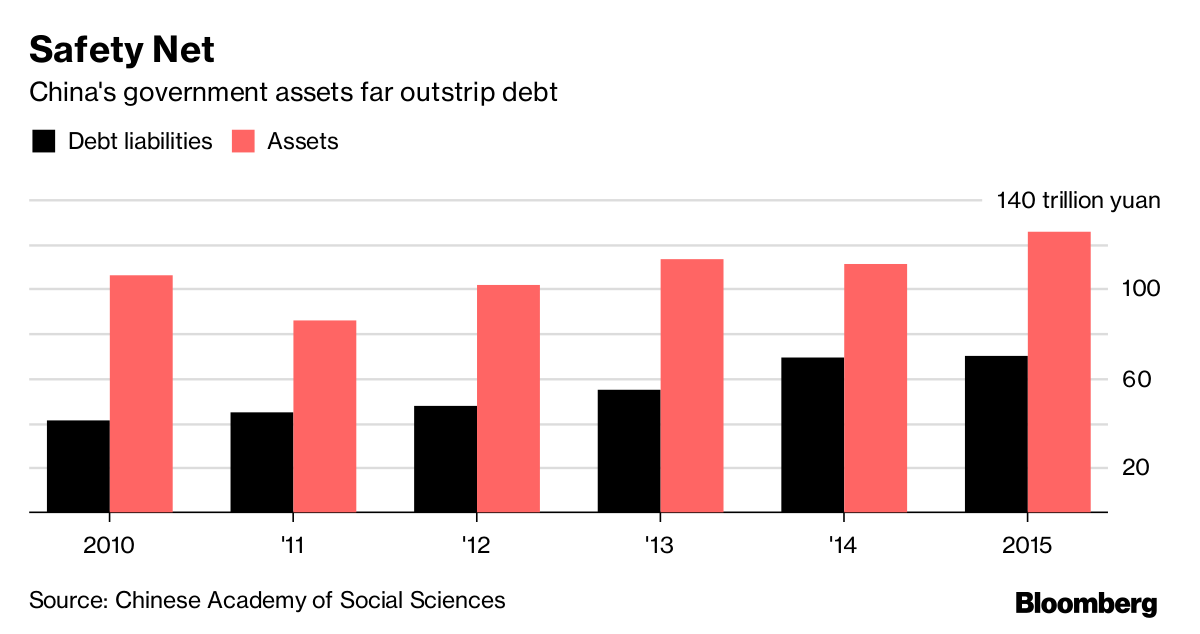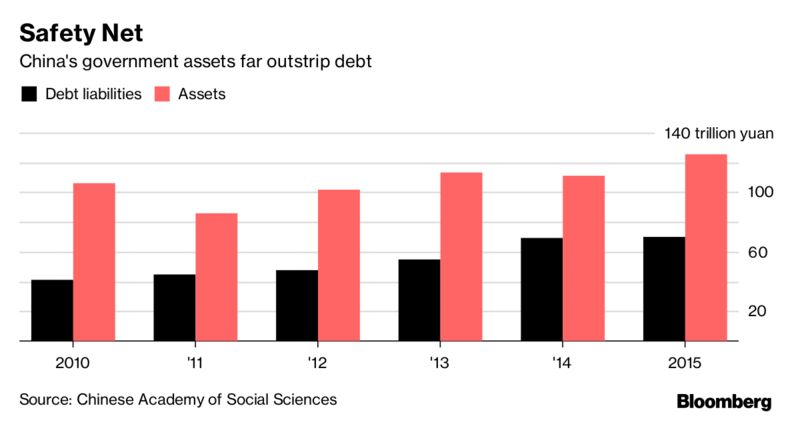 Still, those aren't easily liquidated in a crisis, and the researchers also warn of hidden dangers. They cite so-called implicit debt, or obligations that have an implicit state guarantee. That includes bond issuance by quasi-governmental organizations like policy banks, state railway debt, contingent local government liabilities, non-performing loans by state-owned financial institutions, hidden foreign debt, and a potential shortfall in the country's pension fund.
"China's government sits on many resources available for use, and has great resilience and flexibility to fend off risks," researchers wrote. They estimate that the ratio of government net assets to gross domestic product is greater than 80 percent, offering a generous cushion against financial instability.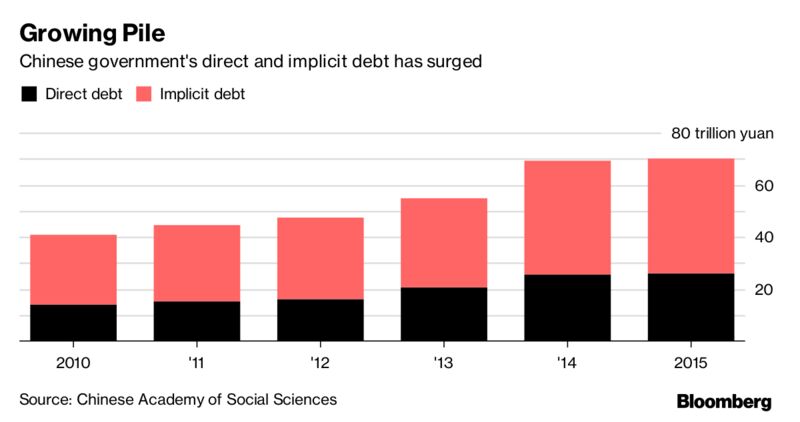 Such affirmation is nicely timed, coming just before next month's 19th Party Congress, a twice-a-decade leadership reshuffle, and after months of pledges from President Xi Jinping and his top deputies that they're doing just about everything to control financial risk.
"We've applied fact-based and prudent principles here, which overstated liabilities while understating assets," said Tang Linmin, co-author of the paper. "We haven't included the value of a lot of China's public-owned infrastructure as there are no statistics," he said, adding that a significant share of natural resources also were omitted from the tally of government assets.