No matter who wins, currency traders will need to step up their game after Norway's election.
The next government will have less scope to rely on the country's $980 billion sovereign wealth fund, the world's biggest, to support the economy, after tighter fiscal rules were imposed earlier this year. The rule limits spending to 3 percent of the fund, so when the krone strengthens investments abroad become worth less, shrinking the amount of cash available for politicians.
That situation isn't lost on Labor Party chairman, Jonas Gahr Store. He's leading in the polls and is poised to unseat the Conservative-led coalition as western Europe's biggest oil producer heads toward an election on Sept. 11.
"This looks like it will be a challenge for those who will put together future budgets," Gahr Store said in an interview after a campaign event Wednesday in Oslo.
The 56-year-old has lambasted the current government for its record spending, paid for in part by making the first ever direct withdrawals from the $980 billion wealth fund.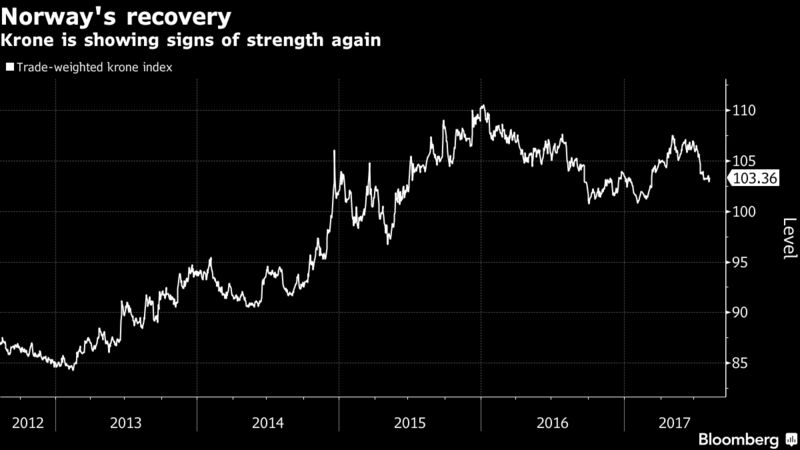 Labor wants to reverse some of the government's 22.4 billion kroner ($2.8 billion) in tax cuts, in part by raising the levy on wealth. The party intends to stick to a budget rule that limits oil-revenue spending. But given the fund's growth over the years, even sticking to the rules has resulted in spending of more than 7 percent of gross domestic product.
"It's sensational that Norway is the only country in Europe where the opposition proposes to spend less money than the government," Gahr Store said. "This government has spent more oil money in four years than during the previous twelve, this has limited the fiscal leeway for the next government."
To be sure, the government started tapping the fund to combat the biggest crisis in its oil industry in a generation after crude prices collapsed. Prime Minister Erna Solberg has also said stimulus now needs to be scaled back as the economy recovers.
While slamming the Solberg government for its record spending, Gahr Store says there should be some scope to be flexible. More can be spent in "bad times" and less in "good times," he said.
But channeling oil money back into the economy needs to done responsibly, he said. The government has tested the "very limit" of what's possible, he said.