Bloomberg, Oct 31, 2016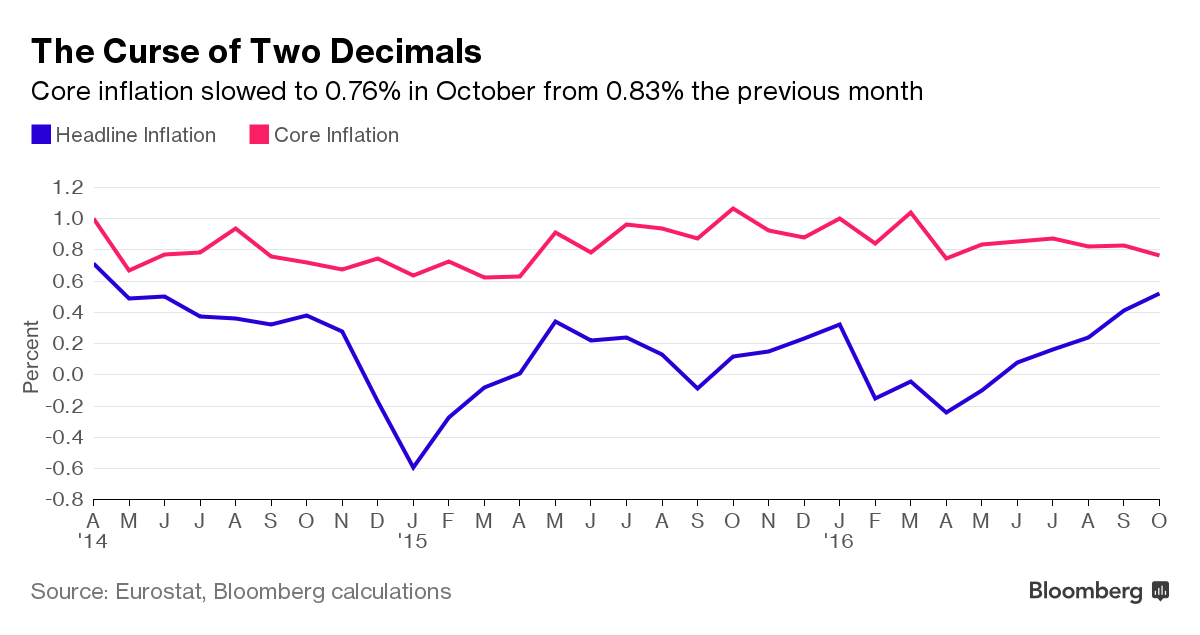 Euro-area inflation accelerated at the fastest pace in more than two years in October. But what looks like progress in stoking consumer prices actually contains some bad news for the European Central Bank.
Policy makers including ECB chief economist Peter Praet have warned repeatedly that they're lacking convincing signs of underlying price pressures, and inflation data published Monday proved them right. Digging deeper into the figures shows the core rate, which excludes volatile items such as food and energy, fell to the lowest in six months. That's critical since the central bank views the measure as a guide for where headline inflation will settle.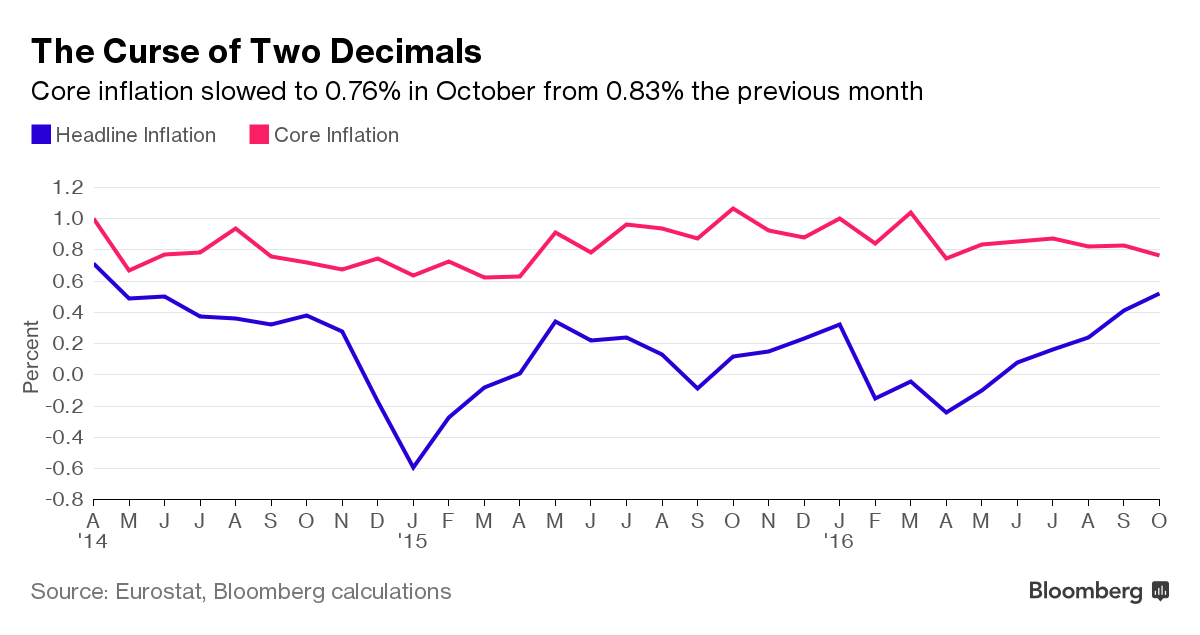 For Holger Sandte, chief European analyst at Nordea Markets in Copenhagen, soft inflation data and the prospect of core inflation remaining "firmly anchored" below 1 percent seal the case for an extension of quantitative easing beyond its current end-date. "The ECB cannot just sit and watch and let the asset purchases end in March next year," he wrote in a note to clients.
The ECB next sets policy on Dec. 8, when it will also publish fresh economic forecasts. Policy makers have recently suggested that inflation may reach the goal of just under 2 percent at the end of 2018 or early 2019 — a level it hasn't touched since early 2013. If that's to be sustained, the core rate is going to have to improve substantially.