Bloomberg, Jun 14, 2015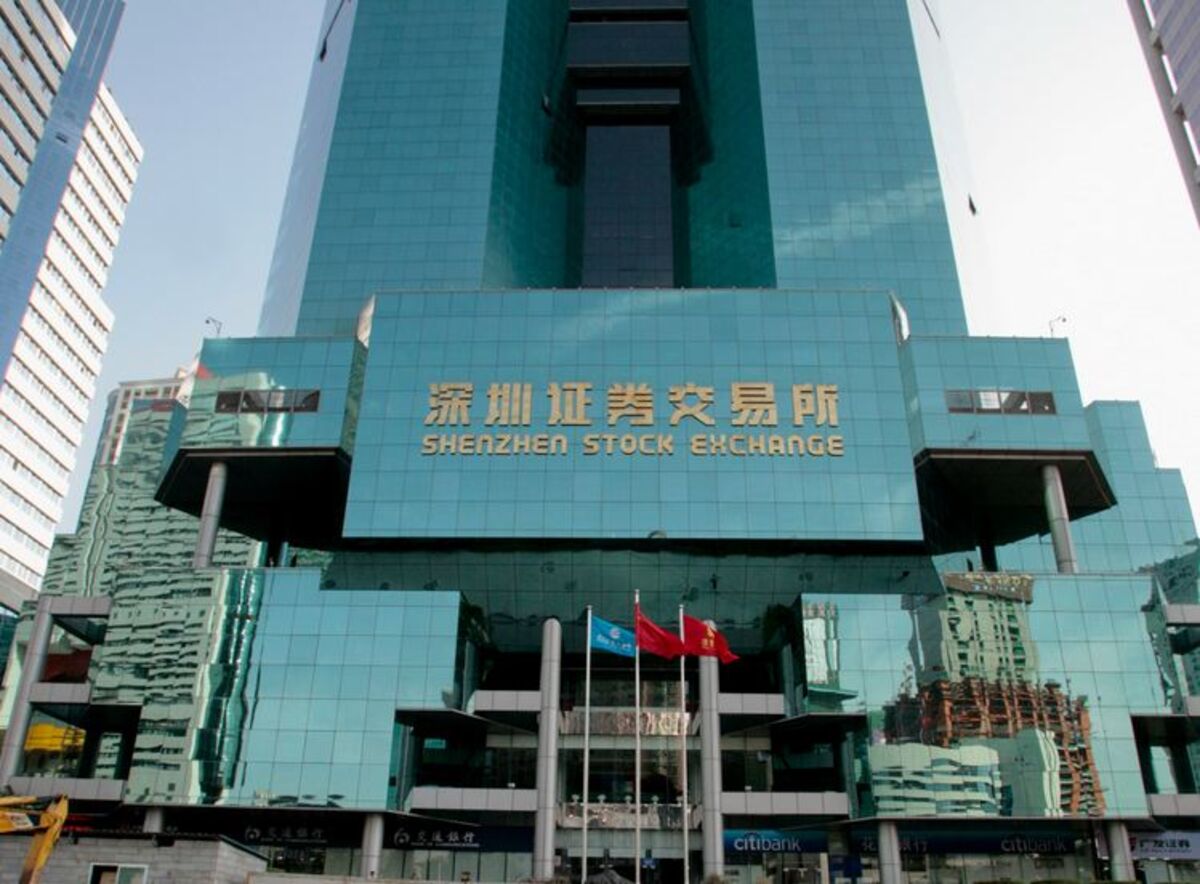 The value of Chinese stocks rose above $10 trillion for the first time, the latest milestone for the nation's world-beating rally.
Companies with a primary listing in China are valued at $10.05 trillion, an increase of $6.7 trillion in 12 months, according to data compiled by Bloomberg. The gain alone is more than the $5 trillion size of Japan's entire stock market. The U.S. is the biggest globally, at almost $25 trillion.
No other stock market has grown as much in dollar terms over a 12-month period, as Chinese individuals piled into the nation's equities using borrowed funds to bet gains will continue. Valuations are now the highest in five years and margin debt has climbed to a record, all while the economy is mired in its weakest expansion since 1990.
"This a reflection of the risk-taking attitude of the public," Hao Hong, the chief China strategist at Bocom International Holdings Co. in Hong Kong, said by phone on Sunday. "People are taking on an unreasonable amount of risk for deteriorating economic growth."
Outside of China, investors aren't showing the same enthusiasm toward the nation's equities. Funds pulled a net $6.8 billion out of Chinese stock funds in the seven days through Wednesday, Barclays Plc. said in a research note, citing EPFR Global data. Dual-listed Chinese shares cost more than twice as much on average on mainland exchanges than they do in Hong Kong.
Stock Valuations
MSCI Inc.'s June 9 decision against including mainland equities in its benchmark gauge had little impact on the Shanghai Composite Index, which climbed 2.9 percent last week to its highest level since January 2008. Foreigners are limited by quotas when buying shares in Shanghai via an exchange link with Hong Kong, while similar access to Shenzhen-traded stocks will likely start this year, according to the Hong Kong bourse.
The Shanghai gauge has rallied 152 percent in the past 12 months, the most among global benchmark indexes tracked by Bloomberg, and trades at about 26 times reported earnings. Less than a year ago, the gauge was valued at about 9.6 times, the lowest since at least 1998. The Shenzhen Composite Index, tracking stocks on the smaller of China's two exchanges, trades at 77 times profits after surging 194 percent.
Gains have been fueled by speculation the government will take more steps to boost growth. HSBC Holdings Plc predicts a 50-basis-point cut in lenders' required reserves in the "coming weeks," while Societe Generale AG said one more is needed before the end of June. That would be the third reduction this year.
Trading Accounts
While the latest data showed the economy stabilizing, indicators from retail sales to industrial output are still growing near the slowest pace in years and trade remains weak. Exports slumped in May and imports declined for a seventh month.
Profits in the Chinese gauge trailed analyst estimates by the most in six years in 2014 as economic growth slowed to 7.4 percent, the slowest pace in more than two decades.
Mainland investors' fervor for stocks remains undaunted, with a record 4.4 million trading accounts opened in the final week of May, and margin debt on the Shanghai exchange rising to a record 1.44 trillion yuan ($232 billion) on June 11.