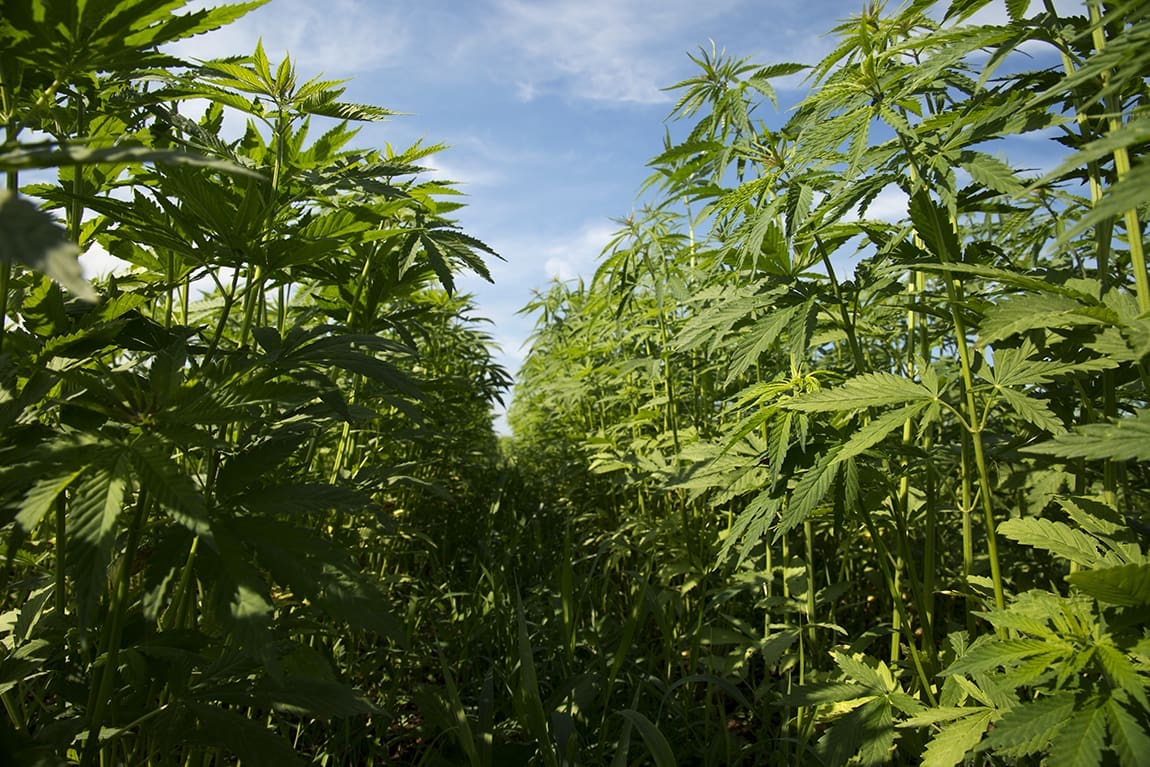 Federal financial regulatory agencies are clarifying that banks no longer have to take extra steps to track accounts for hemp-related businesses.
Before hemp and its derivatives were federally legalized under the 2018 Farm Bill, financial institutions were required to file suspicious activity reports (SARs) for accounts associated with the crop because it was a Schedule I controlled substance treated the same as marijuana.
But the Board of Governors of the Federal Reserve System, the Federal Deposit Insurance Corporation, the Financial Crimes Enforcement Network (FinCEN) and the Office of the Comptroller of the Currency, as well as the Conference of State Bank Supervisors, issued a statement on Tuesday updating banks on the legal status of hemp.
"Because hemp is no longer a Schedule I controlled substance under the Controlled Substances Act, banks are not required to file a Suspicious Activity Report (SAR) on customers solely because they are engaged in the growth or cultivation of hemp in accordance with applicable laws and regulations," the memo states. "For hemp-related customers, banks are expected to follow standard SAR procedures, and file a SAR if indicia of suspicious activity warrants."
In essence, the financial agencies said that while banks don't have to accept hemp accounts, if they do, those clients shouldn't be treated any differently than customers from any other legal industry.
"When deciding to serve hemp-related businesses, banks must comply with applicable regulatory requirements for customer identification, suspicious activity reporting, currency transaction reporting, and risk-based customer due diligence, including the collection of beneficial ownership information for legal entity customers," they wrote.
Federal guidance on dealing with marijuana businesses, which was outlined in a 2014 Treasury Department memo, remains in place, the letter added. Banks must still file SARs for those firms, regardless of the legal status of cannabis under state law.
Senate Majority Leader Mitch McConnell (R-KY), a chief proponent of hemp legalization, took credit for the release of updated guidance. In April, he and Sen. Ron Wyden (D-OR) sent a series of letters to federal financial regulators requesting clarification on the legality of servicing hemp businesses.
"Today's multi-agency announcement represents continued progress as we work to ensure hemp is treated just like any other legal agricultural commodity," McConnell said in a press release on Tuesday. "Even after President Trump signed my initiative in last year's farm bill to fully legalize hemp and remove it from the list of federally controlled substances, I heard from hemp producers around Kentucky about their ongoing challenges, including the lack of access to the financial system."
"I'm proud federal banking regulators agreed to my request to issue new guidance that affirms hemp's legality," he said. "I look forward to more Kentucky producers having the ability to grow their hemp businesses with the help of the Commonwealth's financial institutions."
Wyden also cheered the development.
"Hemp was legalized almost a year ago, yet Oregon farmers and producers have been forced to ride the roller coaster of uncertainty," he said in a press release. "Slowly but surely federal regulators are starting to catch up, and these new banking guidelines are an important step toward giving hemp businesses the certainty they need. The work doesn't stop here, however, and more must be done to make sure hemp businesses are treated fairly and allowed to fully realize this legal crop's economic potential in our state and nationwide."
The American Bankers Association (ABA) said that the regulators' hemp move has been "long sought" by the financial services industry.
"We are pleased that the guidance also notes that bank customers are responsible for complying with regulatory requirements surrounding hemp, not the banks who serve those customers," ABA President Rob Nichols said. "We appreciate the steps regulators have taken today to clarify regulatory expectations for banks, and we look forward to working with them as they develop additional guidance."
Though financial institutions are still required to file SARs for marijuana businesses, the rate of those reports being submitted seemed to level off in the last quarter.
It's possible that's connected to industry expectations about the potential passage of a bipartisan bill that would shield banks servicing marijuana firms from being penalized by federal regulators.
While the House overwhelmingly approved the legislation in September, that was months later than some had anticipated, and it's possible banks had been holding off on accepting new cannabis clients and were discouraged that lawmakers hadn't acted prior to the summer recess, as was expected.
It's not clear whether the bill has enough support to clear the Senate, but the chair of that chamber's Banking Committee has said he's interested in holding a vote on it in his panel before the year's end—and that he'd also like to see certain changes made.
Should the cannabis banking bill ultimately be enacted, it's likely that financial services providers would eventually see a similar update on SAR reporting guidance for marijuana companies.